If you're unsure of what size you wear, take a look at our size chart to find your perfect fit! If you're still not certain after checking out our size chart, use your best guess.
For Style Boxes, you're able to try everything on and send back anything that doesn't fit how you'd like, and you can request a size exchange on any item in your box! You can also update your sizes at any time in your Style Profile.
For Shop orders, return shipping is always free, so you can easily return any piece that doesn't work out for you.
Example Size Guide - Tops, Dresses & Outerwear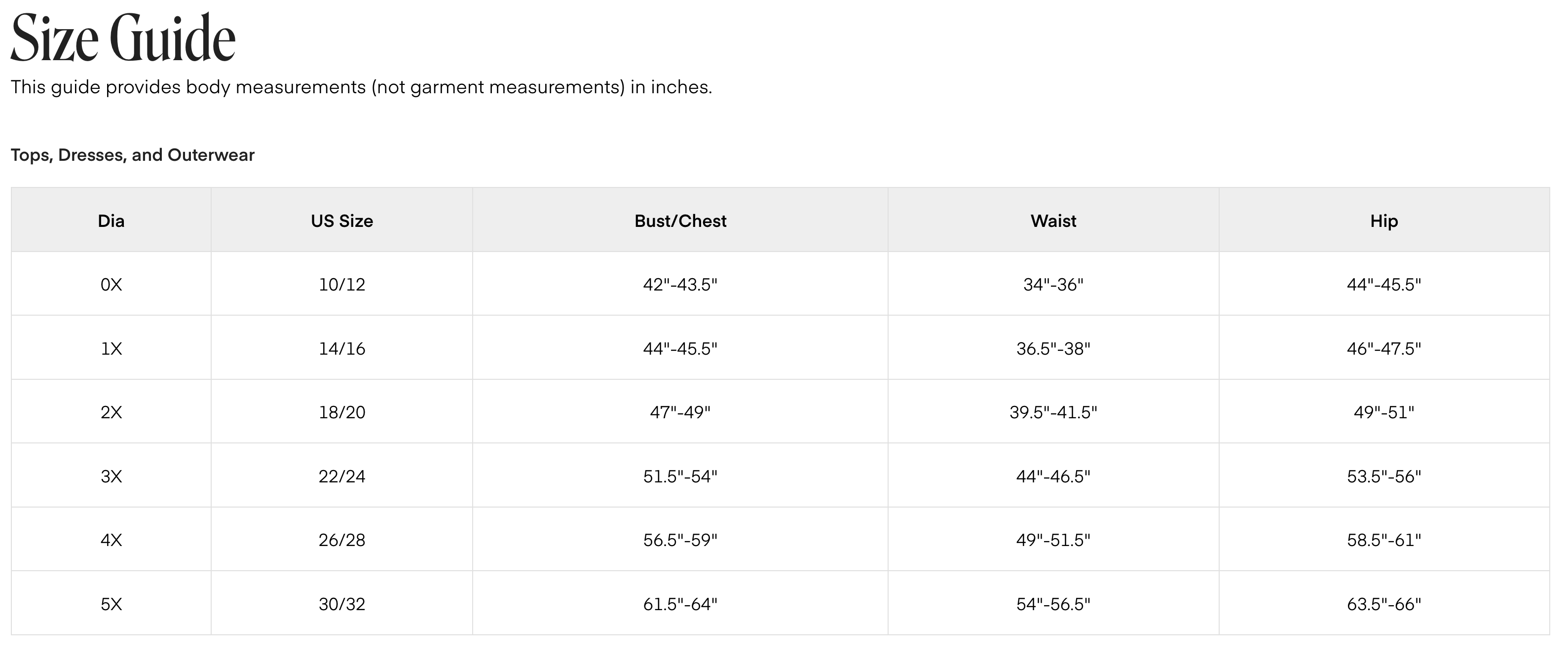 Have additional questions? Please submit a ticket to us via our Help Center Web Form.